×
Karen Tappeden
Dr Shoemaker shows the points on a horse
Judith Shoemaker, DVM demonstrates the points on this horse
×
Watch on YouTube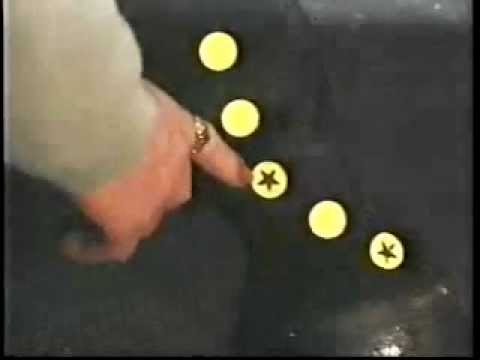 The Liver Meridain of the horse
By stimulating acupressure points, you can help maintain the energetic balance of your horse's body, encouraging defense against environmental toxins
Our global environment is intricately inter-related. From an erupting volcano in Iceland to an oil spill in the Gulf, toxins have no borders. Acid rain falls heavily on the pastures in which our horses graze. Nitrates from fertilizers, pesticides, and other sources dissolve into the water supply.
There was a time when more than 100 different types of grasses grew in pastures; now that number is a mere 10-20 different grasses. The depletion of natural grasses and the increased amount of environmental toxins creates an environment where horses struggle to survive. The grass hay we feed our horses is equally exposed to environmental contaminants, not the least of which is the potential for molds, fungi and other forms of mycotoxins due to storage. Some horses are exposed to pesticides sprayed directly onto their bodies and food – it is a wonder they survive at all.
We must find ways to move toward political and social solutions to healing our planet, but that does not do much to help our horses right now. Our job is to support our animals as best we can.
Traditional Chinese Medicine (TCM) can help support your horse's health by building his immune system, aiding in digestion and nutrient absorption, and detoxifying his body.
You, as your horse's guardian, can offer your horse an acupressure session to support his natural ability to manage the toxins he cannot avoid.
BUILDING RESISTANCE
From a Chinese Medicine point of view, if the body's resistance is strong, illness will not occur. It is only when there is a weakness that the body will succumb to ill health. If Chi, life-promoting force, is balanced throughout your horse's body, he will be able to manage the external pathogens more successfully.
In Chinese thought, the lung and large intestine organ systems are the first line of defense, working in concert with all of the other internal organ systems to provide air nutrients (oxygen), Protective Chi, and an ongoing process of cleansing the body so that it does not become toxic.
A specific acupressure point (LI 11) supports the lung and large intestine which, in turn, improve the horse's immune system.
AIDING DIGESTION
The next line of defense is to support the horse's stomach and spleen for the ingestion of food substances and water. As any horse guardian knows, a horse's digestive system is very vulnerable to disturbance due to a number of factors.
Horses spend much of their lives consuming environmental toxins by way of forage and water – a frightening thought, but true. Most horse guardians do their best to find the best quality forage they can, but again, the reality is environmental toxins are everywhere.
Using acupressure points that maintain the balance of stomach and spleen Chi (Sp 3 and St 36), the digestive process will be able to function more efficiently, thus enhancing the breaking down of food into usable nutrients and the absorption of the nutrients.
SUPPORTING DETOX
In TCM, the liver organ system is responsible for cleaning and replenishing the blood as well as providing a harmonious flow of Chi to all parts of the body. To contend directly with the environmental toxins, we need to support the liver function (Liv 3). When the liver is over-burdened with toxins, the horse's blood suffers and his blood and Chi are not able to circulate properly. The horse may not be able resist infection, hoof problems can arise, and many possible illnesses can occur. Optimal liver function is essential to having a healthy horse.
Incorporating acupressure sessions into your horse's care will go a long way toward helping him flourish and thrive, rather than simply survive.
By placing the pad of your thumb directly on these acupressure points, you affect the energetic balance of your horse. When your horse's immune system is strong, he will be less likely to become compromised and be able to cope with what the environment presents.
LI 11 – located on the outside of the elbow
St 36 – located about one finger width below the joint of the tibia and fibula in the stifle area
Sp 3 – located inside the lower hind leg, just below the splint bone
Liv 3 – Located on the cannon bone toward the front at the level of the head of the medial splint bone
Nancy Zidonis and Amy Snow are the authors of Equine Acupressure: A Working Manual, The Well-Connected Dog: A Guide To Canine Acupressure, and, Acu-Cat: A Guide to Feline Acupressure. They own Tallgrass Publishers, offering Meridian Charts for horses, dogs, and cats, and providing hands-on and online training courses worldwide. 888-841-7211, www.animalacupressure.com
- See more at: http://holistichorse.com/equine-therapy/acupressure/1126-supporting-equine-detox-with-acupressure#sthash.sOf3FwdE.dpuf