If you are going to give your horse treats such as carrots or other foods, be aware that your horse could associated  you with a vending machine and you could be teaching your horse to grab and bite at people for food. In order to prevent this behavior, teach your horse proper "horse manners" using the "nose bump".  This way the horse will learn an important communication tool for "asking" that is very normal to their own horse etiquette". 
×
Watch on YouTube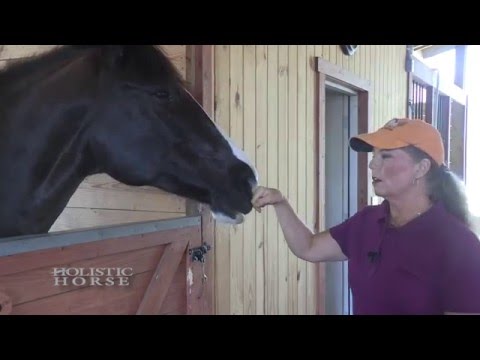 Teaching Manners
Watch this video that runs under 2 minutes to learn a simple method to give horses treats.
   Watch this short video
Since people enjoy feeding animals and in general horses enjoy receiving food from people, this can be a form of bonding and communication between horse and human. However, you want to have safe and polite communication and methods for feeding your horse so they respect you and know they must "ask" with a "nose bump" before you will give them anything. Whether you are using food to reinforce friendship or as a positive reward for something done well, by teaching your horse polite horse manners both you and your horse will have a respected relationship and safe communication.